Just came back from
CYYC 2008
and i've got something to announce..
*ehem*
Ladies and Gentlemen..The
CYYC 2008
Offstring Division
3rd place goes too...
HonVee!!
Yupp i've won
3rd place
for the
CYYC 2008
@
Sunway Pyramid
today
My first time competing
Offstring Division
yet i got 3rd even though my CD dosn't work and being forced to use other people's freestyle song
Got myself a
Duncan Flying Panda
for winnng 3rd place
Duncan Flying Panda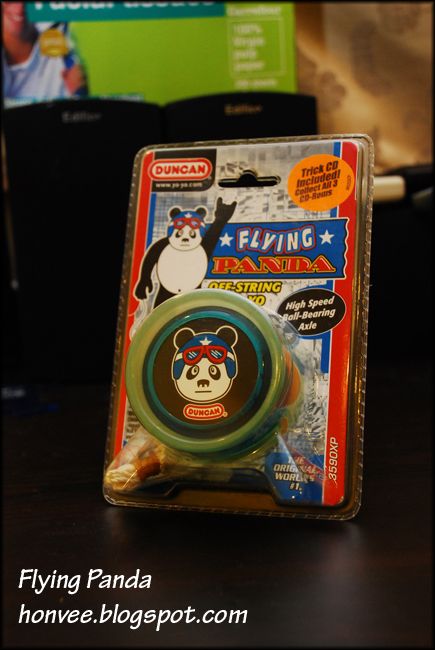 The CYYC Top 3 Offsting Players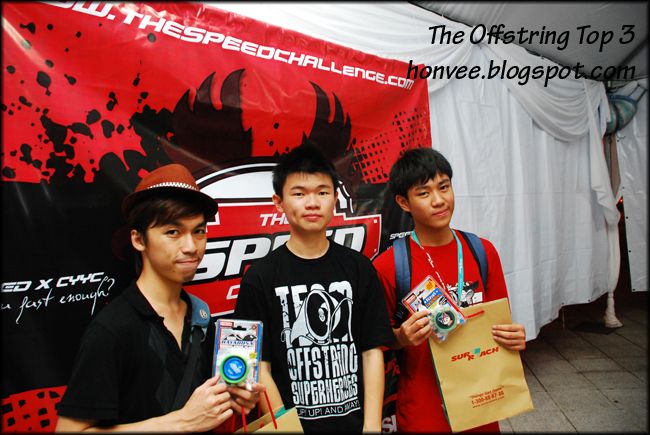 Would like to thank
Malaysian YoYo Club (M-Yo) , Skillz and the sponsors for the event
Ewin for letting me use his Bigyo for back up
And everyone's support =)
Whole day of yoyoing and photopraphing..
Got 1.2k of photo's to process and upload tomorrow..
gotta slp! Chiaooo!