Today was my school's open day where parent's go to school to collect their child's report card
I've got 8B's,2D's and 1 E for arts..
i know nothing about arts,so it's consider

good

edi..lol
Well,at least i pass! haha
Lulus!
Lulus!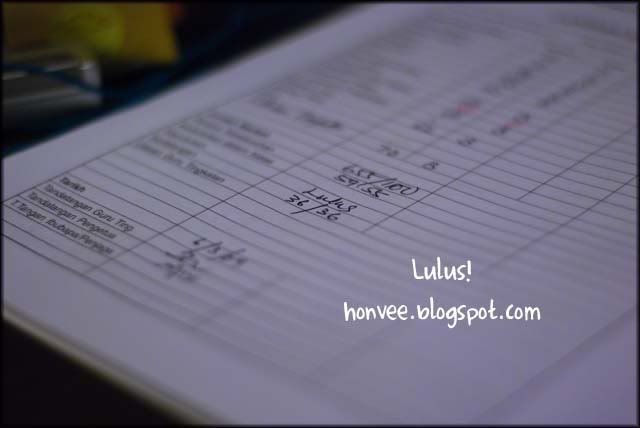 It's the first test of the year so it's quite easy..
Many of u had been complaining about my blog pictures take very long time to load
So i've reduced to 5 post per page,to try make it load a lil bit faster
Do tell me if u had any problems =)