Hello everyone of
YOU
reading
THIS
It's
20th of Feb!
Which is my
15th birthday!
I'm now officially
15!
hheehe
Had lunch today at RakuZen,Sri Hartamas
And parents bought me a fruit cake! thank you sooo sooo sooo much!
picture taken by my mom,my mom can take nice pics too :D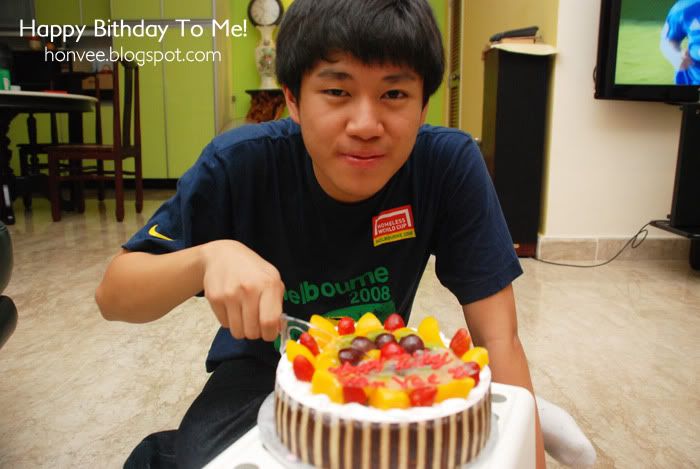 more pics of my lunch at RakuZen coming up tomorrow!
ok now for my 15th years old wishlist
-
Good results for PMR!

-
More readers!